CHECKING DENTURES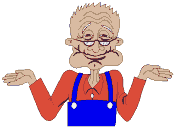 You no longer have any problems with your teeth, because they were all removed many years ago. Your teeth are gone and you no longer feel a need to see a dentist. Your situation,s does not eliminate the need for regular dental check ups. The mouth is constantly changing and poor fitting dentures can cause lose of the bone of the dental ridges.
Regular appointments with the dentist are still important if you wear dentures. Dentures that fit well function best. There are many health problems including, vitamin deficiencies, chronic long term illness, the effects of medications, diabetes and even high blood pressure can change the way dentures fit.
Poor fitting dentures can accelerate bone loss and seriously damage your mouth, causing sore spots, andd rapid destruction of the bone that supports your dentures. Chronic irritation can contribute to the formation of tumors.
It is still important to have a denture checkup at least once a year to insure that your dentures are properly adjusted and that your mouth is in good health. Most people require a denture reline every 3 to 5 years.
[Denture Exam] [Over Denture] [All About Full Dentures] [Check-Up] [Adjustment]
[Denture Surgery] [Myths] [Reline] [Questions] [Immediate Denture] [Implants]
Denture Menu | Dental Information Menu


Stuart A. Greene, DDS-FAGD
2009 Birdcreek Terrace Temple, TX 76502 254.773.9007 | Fax 254.773.8051
©2004 Stuart A. Greene, DDS-FAGD | Online since 1996 | Updated Continuously